Dental Nurse Training
Registered NEBDN Training Centre for Dental Nurses.
Developed by dentists with years of experience who have taught many nurses, our training course is the best way to learn - online videos, downloadable notes, a personal tutor, and working with your employer to provide the best training available.
Unlike college courses, we take new students all year round
No more walking to college or paying travel costs
Our lessons are all available as online videos
Includes basics (The Role of a Dental Nurse) and advanced (Radiology) lessons
Sign up online and gain access immediately
Comprehensive download summaries available with each lesson
Our course is current (2012-2013), written by experienced Dentists
Watch this short introductory video to see what it's all about
Looking for a College Course in Dental Nursing?

The Dental Nurse Academy covers everything you need to learn to be a dental nurse, or prepare for the NEBDN exam.

As our course is available online, so you won't be waiting for everyone to arrive, stopping for drinks breaks (unless you want one!) and best of all the pace is dictated by you, not your classmates. Lessons are easily digestable: each one lasting between 10 and 40 minutes. You can pause when you like and watch lessons more than once to help your learning - this is particularly useful if you need to focus that extra bit on a particular area.

Join us today and become our next qualified Dental Nurse.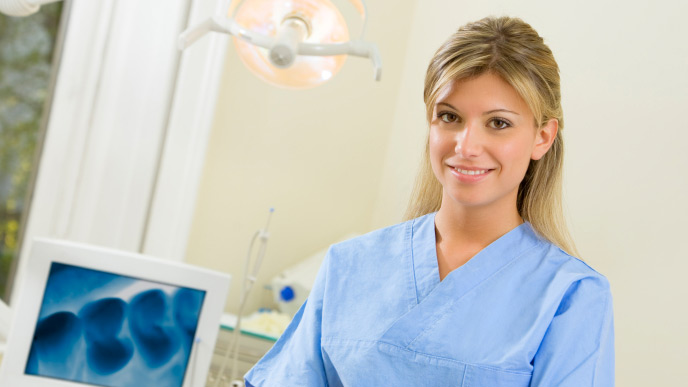 I researched loads of college courses.
I chose the DNA because I can learn online from home.